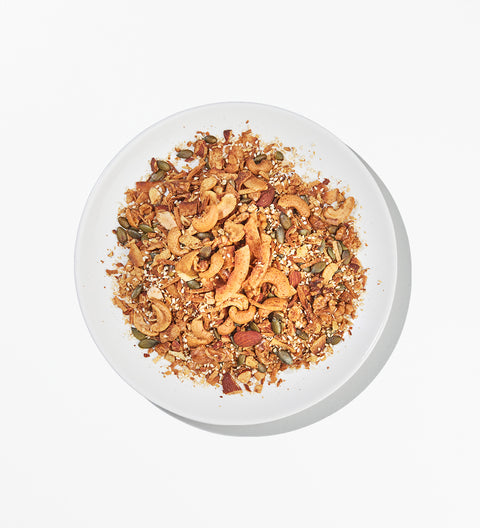 Activate Foods
Housemade Cinnamon Granola
The perfect mix of toasted nuts & seeds tossed in coconut oil, honey & cinnamon. Great addition to a smoothie bowl, yoghurt or cereal.
The 250g pouches are resealable. 30g recommended serving size.
Macros
Macros per 30g: Calories: 188 | Carbs: 3.9g | Fats: 16.2 | Protein: 4.5g
Ingredients & Allergens
Ingredients: Walnuts, cashews, almonds, coconut, pepita seeds, sesame seeds, cinnamon, maple syrup, coconut oil

Allergerns: Contains nuts, seeds and honey
Heating & Storage Instructions
Store in a pantry. Reseal bag after each use.
Nutrition Panel