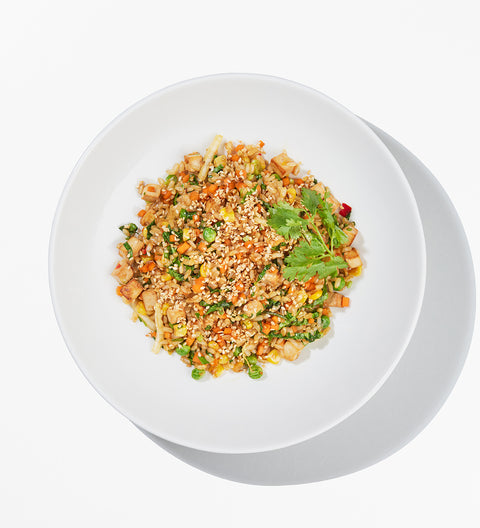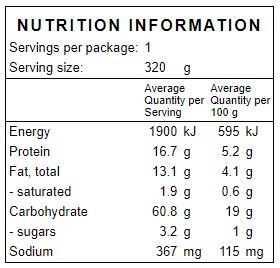 Activate Foods
Vegan Fried Rice with Tofu
Introducing our vegan-friendly Fried Rice with Tofu - a delicious plant-based ready meal! We've tossed together low GI brown rice, marinated tofu, and loads of veggies for an explosion of vegan goodness! Make sure you get your hands on this tasty meal - no washing up required!
Macros
Calories: 377 | Protein: 13.5g | Carbs: 57.4g | Fats: 7.5g | Approximate weight: 300-320g
Ingredients & Allergens
Ingredients: Firm tofu, brown rice, tamari (soybeans, rice, salt), sesame oil, chilli, garlic, ginger, coriander, carrot, wombok, choysum, shallots, coriander leaf, peas, corn, sesame seeds, olive oil, salt & pepper. (some seasonal variation may occur)

Allergens: Soy, sesame seed. May contain traces of nuts.
Heating & Storage Instructions
This is a frozen meal which should be stored in the freezer.

Heating Instructions:
1. Allow to defrost in fridge overnight
2. Heat for 2-3 minutes or until heated through
3. Take care removing from microwave
4. Enjoy


Nutrition Panel